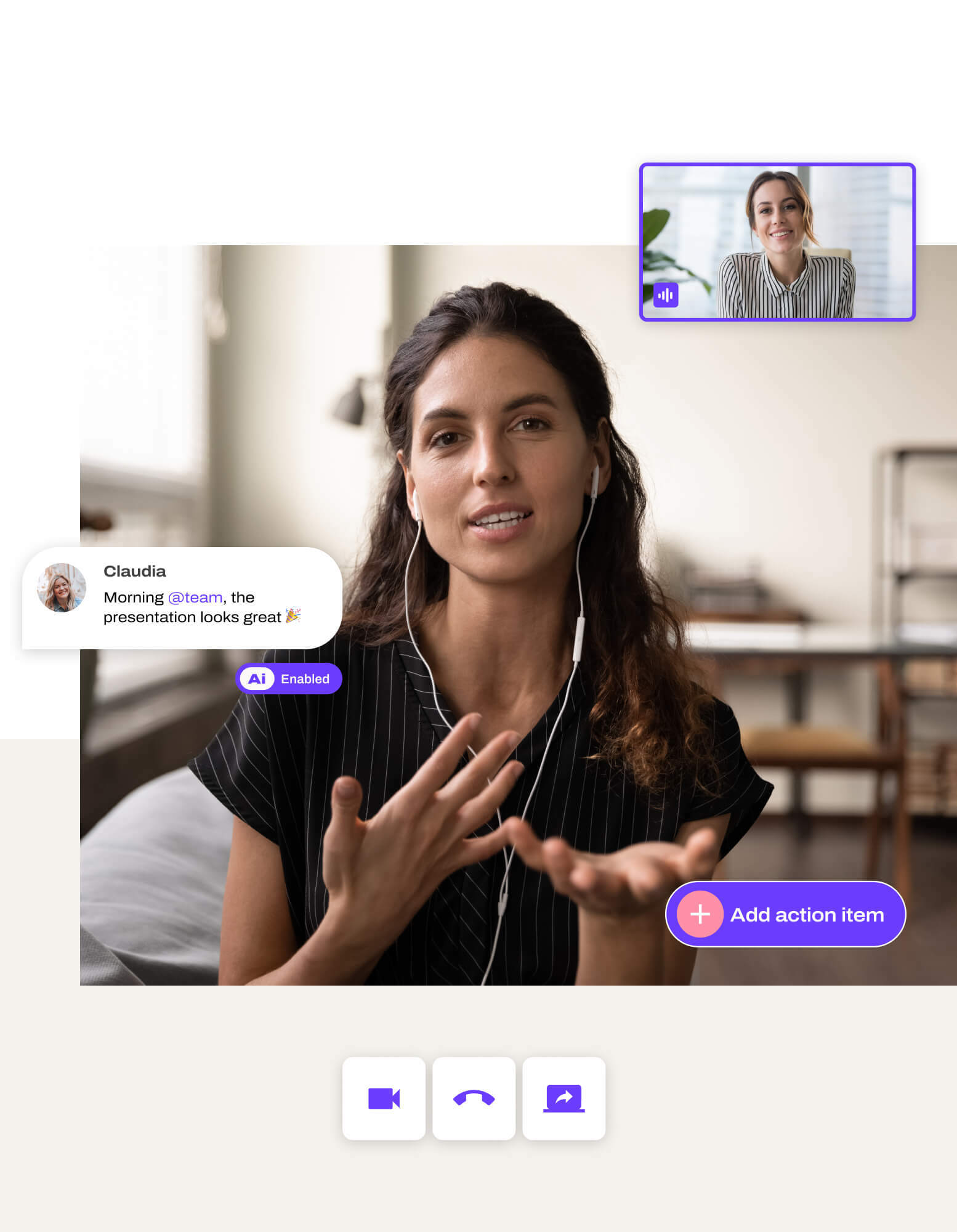 Free video conferencing
Meetings are better when they are face to face. With Dialpad Meetings' free plan, you get unlimited video conferences—and a fully unified communications platform if you need it.
Make your one-on-ones more personal, collaborate seamlessly with coworkers around the world, and create stronger relationships with clients no matter where you are.
With Dialpad Meetings, you get unlimited video meetings.
Video conferencing with Dialpad Meetings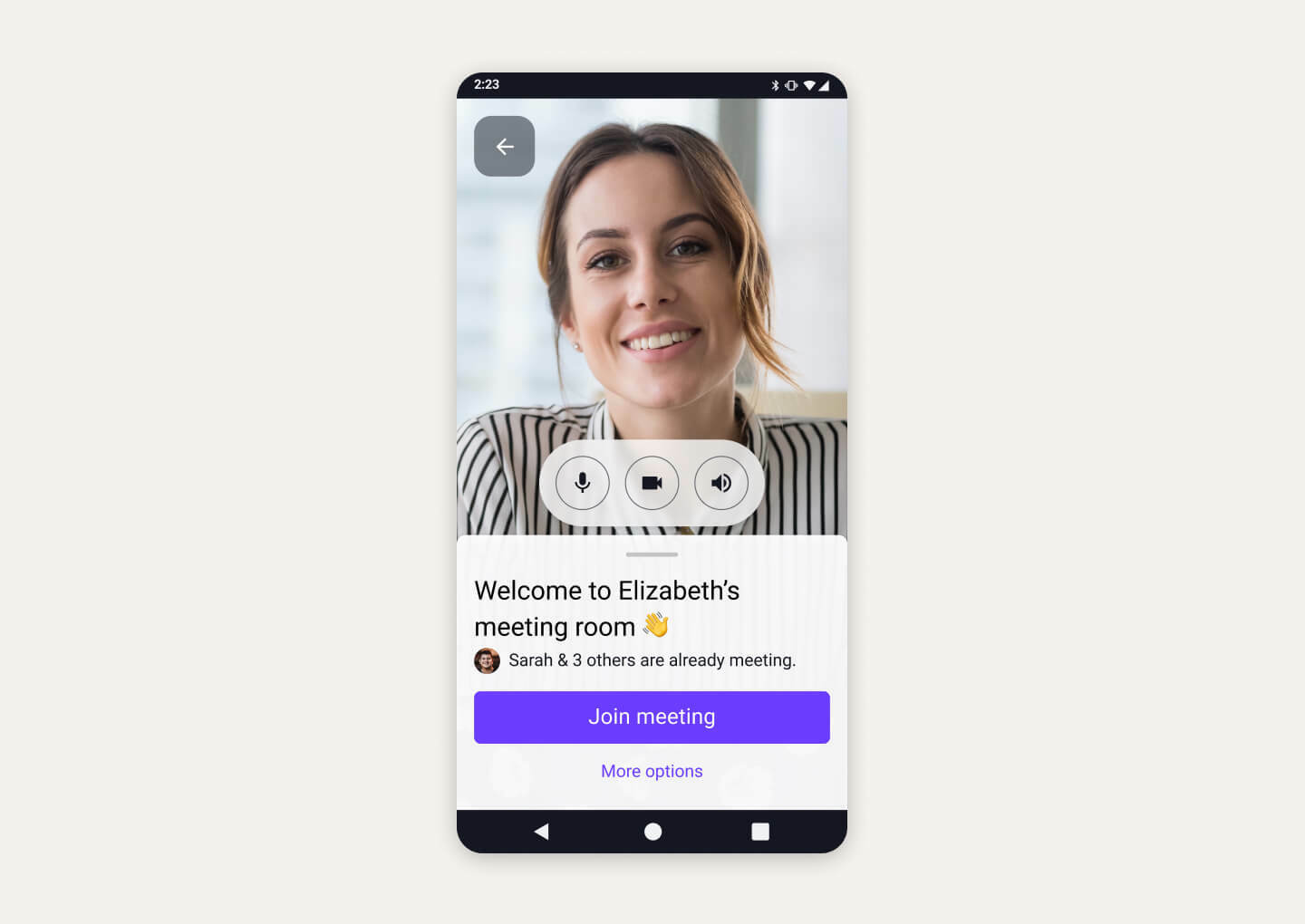 Any device, anytime
Whether you're in different rooms, different continents, or different devices, you can join a video conference on Dialpad Meetings using any device, from Mac to PC to iOS to Android.
Robust meeting controls
Feeling a camera shy? Dialpad Meetings gives every single meeting participant the ability to turn their turn video (and mic) functionality on or off at any time. So whether it's bad lighting, bad hair, or just a bad time to be on camera, you can still participate in every meeting.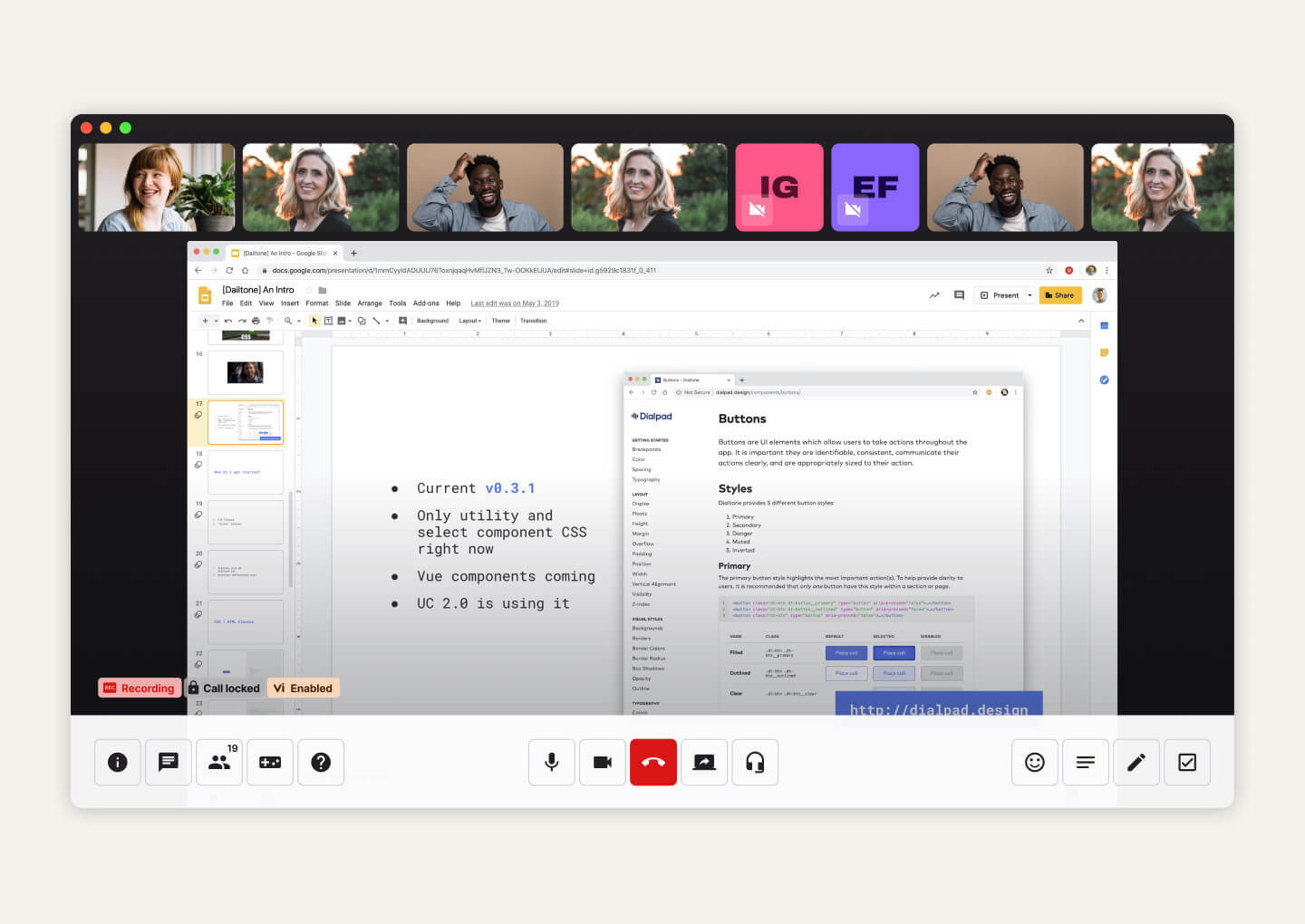 Easy screen sharing
Share your whole screen, a window, a tab, or a specific document. With Dialpad, you can do screen sharing from any device. Your guests don't have to download the app either. Dialpad lets you send an SMS message with a link to your screen share, which they can join from a web browser!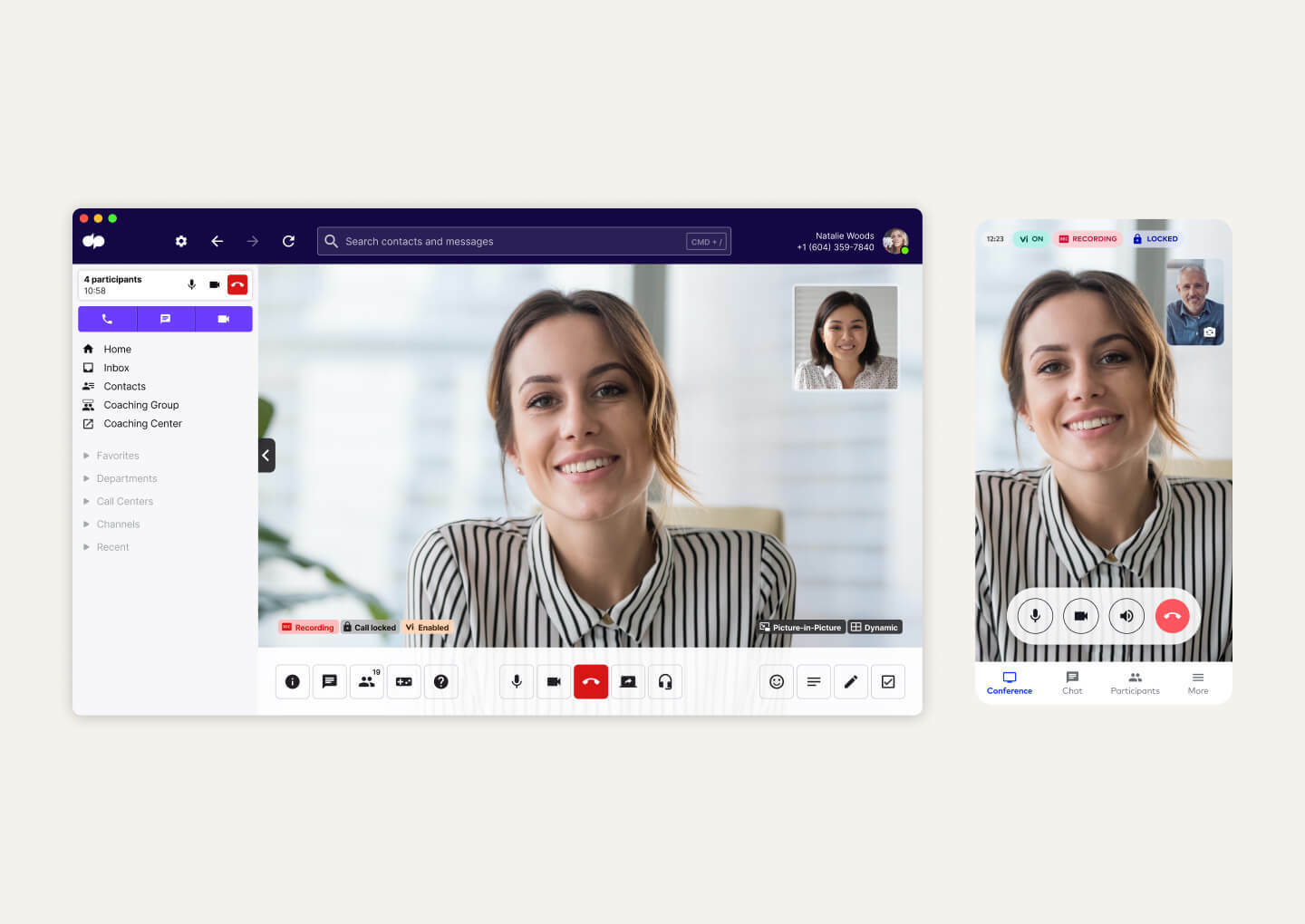 Smooth moves
To ensure the best possible video quality, Dialpad Meetings automatically adjusts the video resolution based on your available bandwidth so participants won't freeze up if their connection isn't great.
No meeting-crashers allowed
The host can mute participants, limit screen sharing, remove unwanted guests, admit guests from a virtual waiting room, and also lock the video conference. (That's on top of Dialpad's encryption and robust security standards.
Try video conferencing with Dialpad for free
Sign up for the free plan! It takes just a few minutes to get started with your Google or Microsoft 365 account.
Try a video conferencing solution that gives you more than video meetings
Instead of having one tool for messaging, another for phone calls, and something separate for your video conferencing software, simplify things by using a unified communications platform that gives you all those different channels in one place.
That means less toggling back and forth between windows and tabs—and fewer subscription fees to pay every month.
FAQs about video conferencing
What is the video resolution in Dialpad Meetings?
Video currently tops out at 720p. This is to ensure optimal streaming quality for all the participants in your video conference.
How do you turn the video function on or off?
Is video conferencing available in the free version of Dialpad Meetings?
Can video and audio functionality be operated separately?
What happens to my video feed if my Wi-Fi connection isn't strong?
Does video functionality work on mobile devices?