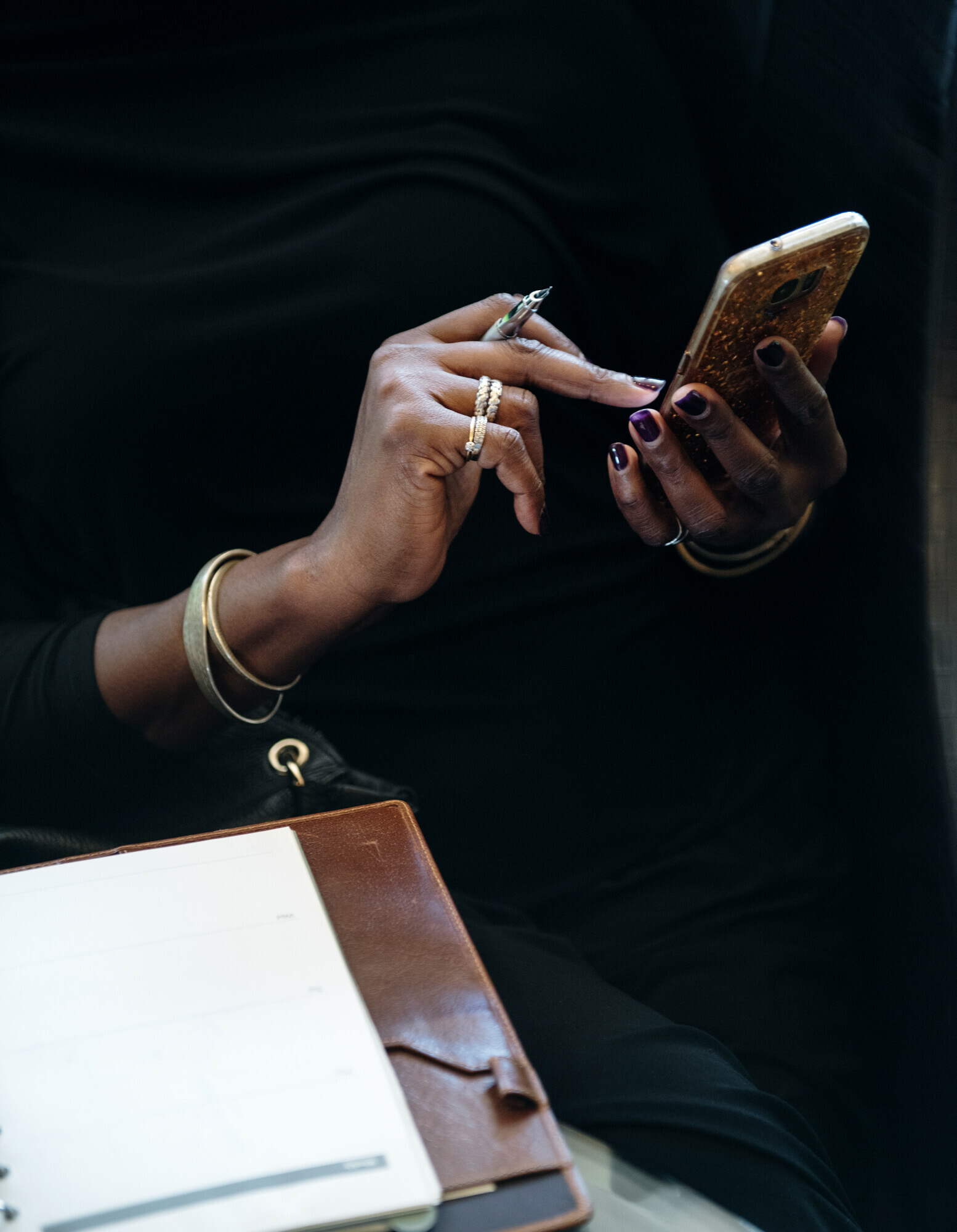 Getting lots of inbound calls?
Use an IVR system
An IVR or Interactive Voice Response system can route calls automatically and serve as an around-the-clock solution when agents in your contact center aren't available. Sign up for a 14-day free trial to try it out! It takes just a few minutes and you'll be set up with a virtual business phone number too.
What is IVR?
IVR technology is essentially an automated voice system that interacts with your callers, gathers call-specific data, and uses information provided by your callers to route the phone call to the right department or person.
Contact centers and call centers—and even smaller businesses in general—use IVR systems to automatically route inbound calls, saving time for both agents and customers.
💸 Interested in IVR system pricing?
Dialpad's pricing plans are cost-effective—and all Talk plans come with auto attendant and IVR features!
More than an IVR system
Dialpad isn't just a business phone system. Here are just a few of the unified communications features you'll get: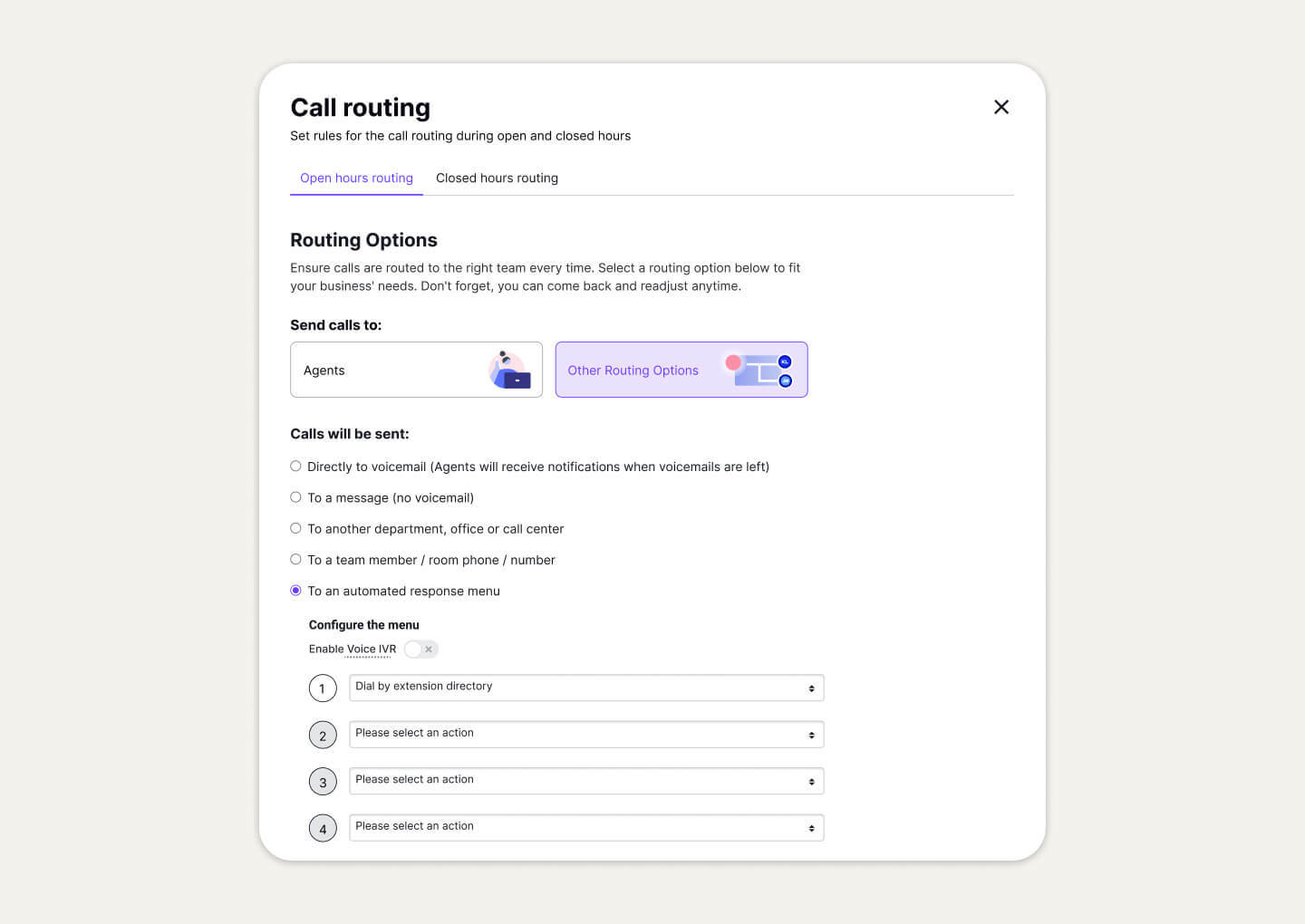 Easy call routing
One of the most important things to look for in an IVR tool is something that's easy to use. Can you route calls to anyone in your company, change the pre-set rules on your own, and make sure callers are always sent to the right place—without having to contact a tech support team or wait for them to implement the changes? Dialpad lets you do exactly that.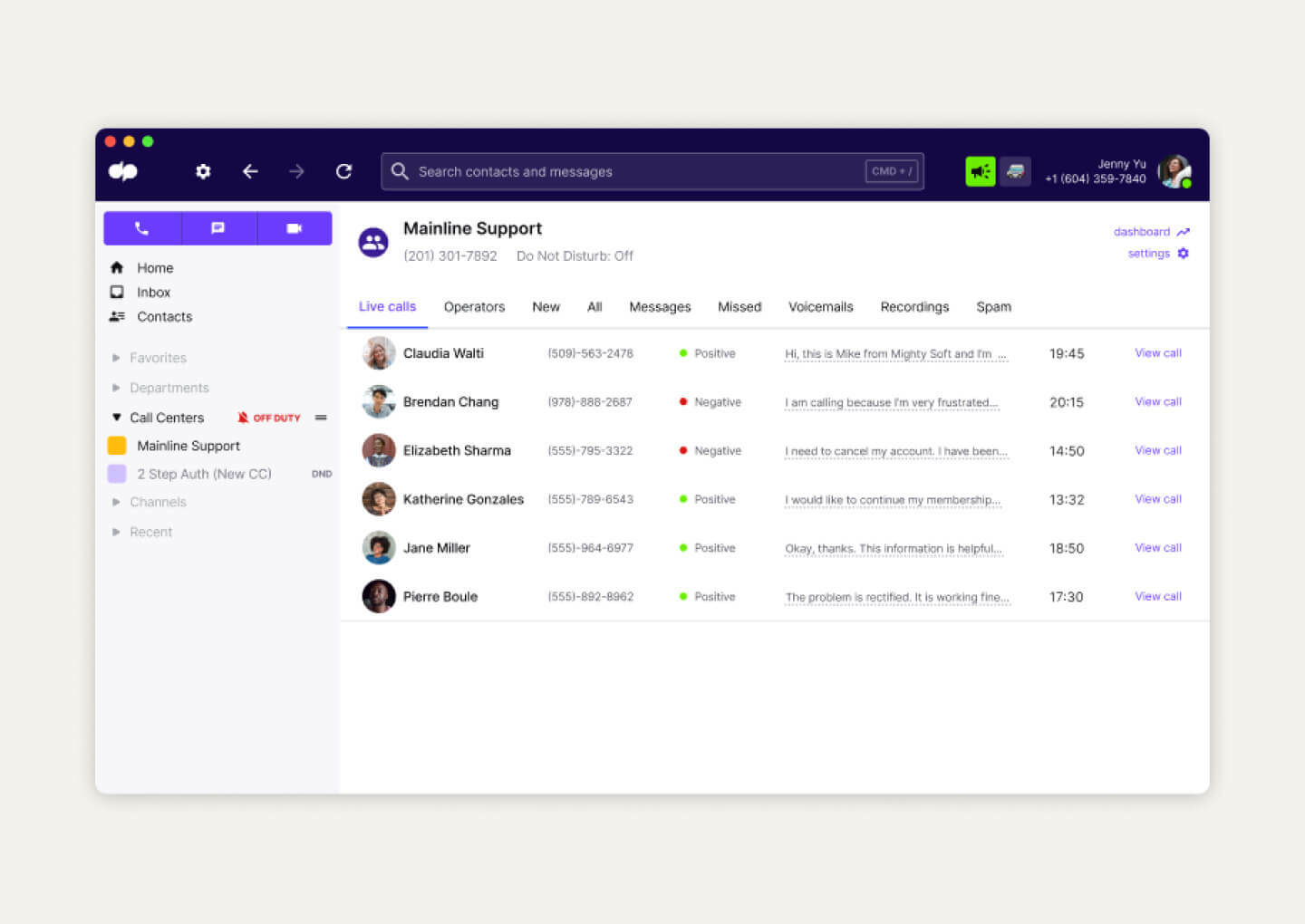 Fully integrated UCaaS + CCaaS
Why pay for interactive voice response software separately, when you can get it included in your communications or contact center platform? Dialpad's platform is fully integrated, and built in-house. We're not reselling another company's contact center software, which means you don't have to toggle between different windows and apps. One login, one account, one cohesive user interface.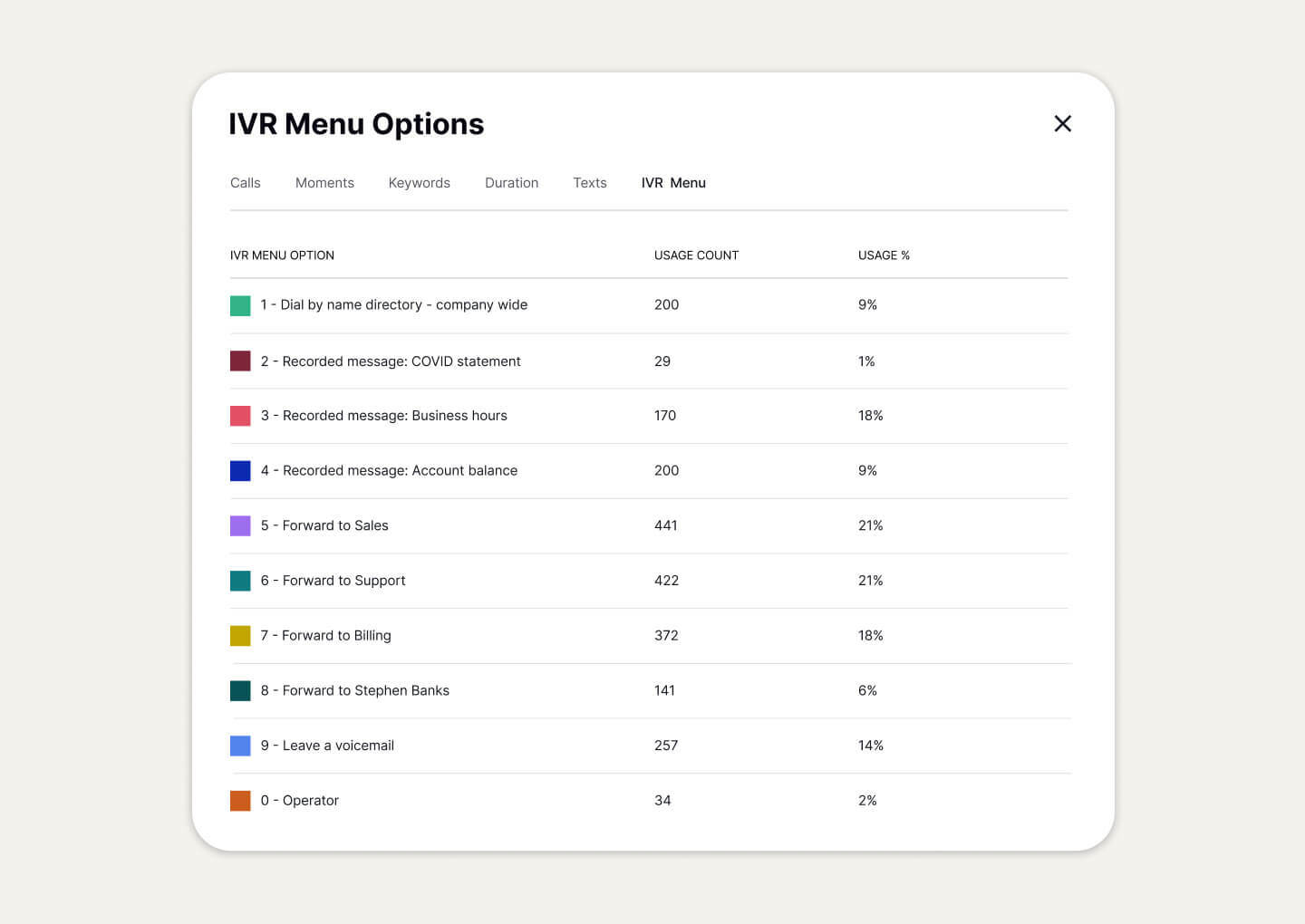 Built-in analytics
Okay, so you've got IVR technology—there's one more important piece of the puzzle. The data. Can your IVR system tell you which menu options are being used the most, and which aren't being used at all? Dialpad gives you all that data, right in your online dashboard, so you can continuously streamline and improve your phone experience.
IVR that speaks your callers' language(s)
If you've got customers or callers from non-English-speaking countries, then your IVR should be able to guide them through the experience in their language. Dialpad lets you set up IVR greetings in Spanish, Chinese, French, and more.
Integrations with your favorite tools
Using other tools Salesforce, Zoho CRM, and HubSpot? Dialpad probably integrates with it! That means your agents will see their caller ID information pop up automatically on their screens and be able to see their past interaction history with your business. It streamlines that whole process for them and reduces the extra clicks needed (while improving customer satisfaction and retention since your callers won't have to keep repeating themselves).
The best IVR system is built right in
Why pay for (and manage) a separate IVR software when it could be built into your phone system or contact center platform? See how easy it is to set up in Dialpad by booking a product tour!
Why our customers love Dialpad's IVR feature
It lets them provide a consistent customer experience
If your business gets a decent volume of inbound calls on a daily basis, then you probably need an IVR system. It lets your callers take care of basic questions themselves and route themselves to the right people, while minimizing the burden on your agents.
The result? Shorter wait times and lower overall call volume. Your callers feel they're attended to faster, and your IVR system can deliver answers without a live agent ever getting involved.

It makes it easier for your customers to get answers outside business hours
The truth is that your customers will try to get in touch with your business on their own time and own schedule—and often, that's outside the usual 9 to 5 hours.
An IVR service can be turned on 24/7, even if you don't have agents on duty at all hours of the day (and night). Sure, the IVR can't answer every single complicated question and sometimes you'll still need a live agent to help, but you're still giving the callers who have more straightforward questions an avenue to get answers through.
It lets agents focus on high-value conversations
For most contact centers and call centers, a well set-up IVR system can give your agents back more time—which they can then spend on more complex questions that actually require their intervention... Which then helps improve first call resolution.
After all, if someone has a basic question about things like business hours, why waste an employee's time on that when your IVR system can handle it?
TL; DR - IVR phone systems ultimately save your customers time—and your company's resources too.
Try Dialpad's IVR solution now for free!
Sign up for a 14-day free trial to take Dialpad for a test drive. It takes just a few minutes (even faster if you sign up with your Gmail or Microsoft 365 account), and you'll be set up with a virtual business number too.
What is the cost of an IVR system?
Every IVR service provider's pricing is different, and can range pretty widely. Generally, the most cost-effective way to give your team access to IVR technology is by choosing a business phone system, communications platform, or contact center software that has IVR built in.
These providers are typically SaaS providers, and will charge on a monthly or annual subscription model, which means your upfront costs are drastically reduced.
For example, Dialpad's pricing plans are available in a few tiers, and all of them come with an IVR system included—in addition to other features like unlimited calling and SMS/MMS messaging in the US and Canada, custom voicemail greetings, off-hours routing, and more.
The Enterprise plan even comes with a 100% uptime guarantee.
Just as a rule of thumb, before you make a decision about which IVR platform to choose, look at two things: customer support (do you have to pay extra for it?) and what features are included in each pricing tier. This is where most IVR service providers will charge you extra for basic things if you're not careful.